Recitals are an integral part of our core lesson program. We hold two large recital events per school year, an Ensemble Recital in December and a Solo Recital in May.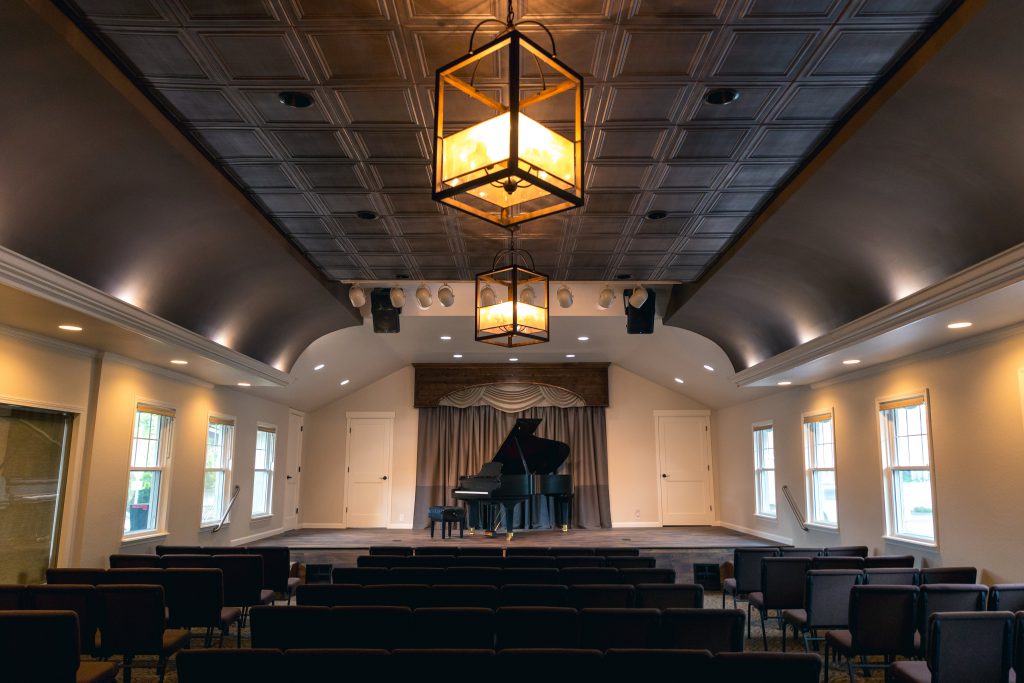 General Recital Information
Please arrive 20 minutes prior to the program start time to allow students to be seated up front and placed in the order in which they will play.  Students should be ready to play before the program begins at the designated start time.  This means they have their music with them, if needed, and use the restroom ahead of seating.
STAY FOR THE FULL PROGRAM
We are often asked to allow a student to play first and then leave.  This doesn't work.  It is important that everyone who has prepared music has an audience when they play and is not interrupted while playing.  Also, all students benefit from hearing all of the performances.  We will start the program on time and move it along quickly.  We have just under an hour of music scheduled for each program.  While we divide into two groups for this recital, you are welcome to attend both programs.
We have ample room for guests.  Invite your friends and family to this event.  Please bring a plate of treats for the reception that will follow the performance time.  This is a major part of the event for many of the students.